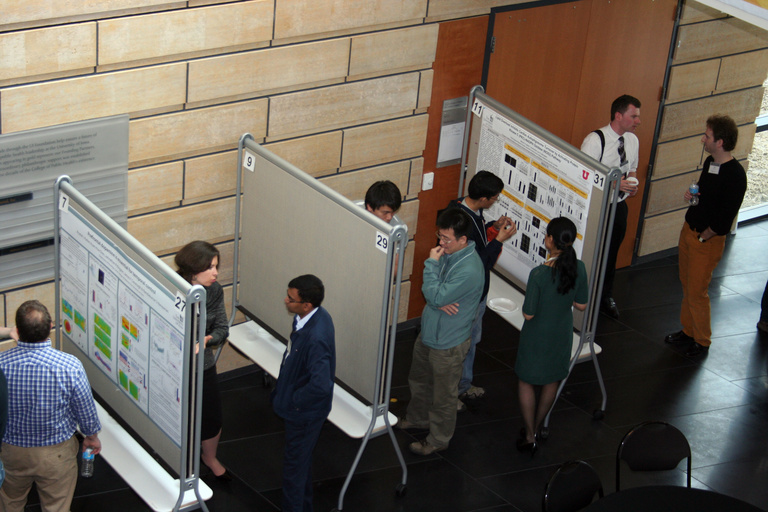 The Professional Development Committee is tasked with conceptualizing and organizing programming meant to enhance the postdoctoral training and professional experience. Our committee coordinates efforts with campus partners to create programs featuring advice from UI experts and to build skills during your postdoctoral experience.
Check the calendar for upcoming professional development opportunities.
Events being planned include but are not limited to:
Non-Academic Careers Seminar Series
Negotiation Bootcamp
Grant-Writing Workshop (How to write and revise)
Academic Career Seminar Series
Looking to start your career planning? Start here.
Also, check out our resource database.
Want to get involved? Have an idea for a seminar? Please contact Nicole Green.
---
Professional Development Spotlight: Postdocs interested in undergraduate education and/or mentorship 
---
Highlights from the 2020 UIPDA Postdoc Survey
What careers are our UI postdocs interested in? (participants were allowed to select all careers of interest from options)
tenure track research (50%)
non-tenure track research (42.6%)
industry-based research (32.4%)
tenure-track teaching (30.9%)
Are UI postdocs utilizing Individual Development Plans (IDPs) for career development?
Yes, and I find it to be helpful (12.9%)
Yes, but I do not find it helpful (22.58%)
No (29.03%)
Not aware of IDPs (35.48%)
What opportunities do postdocs feel like are not available during their UI postdoc experience? (participants were allowed to select multiple options)
presenting to a general audience (27.9%)
managerial skills (25%)
teaching-lecturing (29.4%)
teaching-techniques/pedagogy (26.5%)
negotiation (30.9%)
intellectual property (19.1%)
Who do postdocs expect to provide training in to support career transitions following their postdoc experience? (participants were allowed to select multiple options)
PI/Lab 
Department
University
Postdoc Office
UI Postdoc Association
Not expected from UI community